Phill Haddad - Hip Hop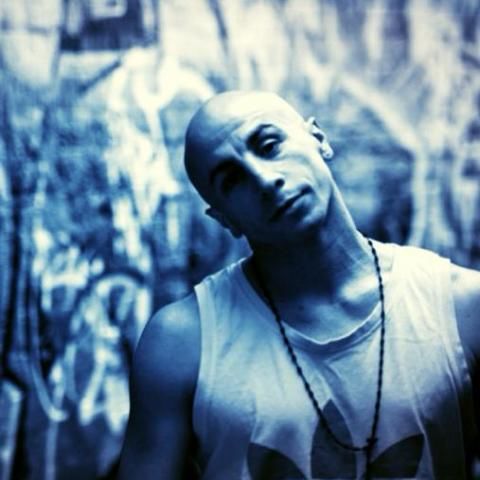 Melbourne based choreographer, Phill Haddad (facebook.com/phil.haddad), is an inspiring and exceptionally talented dancer and artist. As a highly sought after choreographer, Phill has been 'smashing it' on the dance floor for nearly two decades and has worked both nationally and internationally.
Phill Haddad's extensive list of choreographic credits include, but are not limited to, working with artists such as Destiny's Child, Boys II Men, Ru Paul, Ja Rule, Ashanti, NTrance and Peter Andre, as well as theatrical performances with 'Grease the Arena Spectacular', 'Shout', 'Annie Get Your Gun', 'High Society' and 'Oh What A Night'. Phil has also choreographed and performed in numerous TV shows such 'So You Think You Can Dance' as well as the ARIA awards, music video clips, concerts and toured nationally and overseas. He has choreographed, produced and directed his own shows, such as ?Rhythm Runners?, a nationally toured event. His talents are highly respected and as such, has been invited to judge competitions such as 'Australian Hip Hop Championships','Australian Step Off Hip Hop Competition' and 'UDO Australia National Street Dance Championships'.
He has choreographed pieces in Masters of Choreography's showcases, 'Once Upon A Time Ch1 and Ch2' and 'A Nightmare on Dance Street'.Phill is a tireless, diligent and enthusiastic choreographer, always teaching and performing, always willing to impart his creativity and energy upon those fortunate enough to either train with him or see him perform.
Dana Jolly - Jazz Technique and Broadway
Dana's career began at age of 9, in the musical Gypsy at Her Majesty's Theatre Melbourne.
Dana then studied at the Victorian College of Arts, before performing with Victorian State Opera and the Australian Contemporary Dance Company.
Dana then moved to London, performing and choreographing in the UK, Europe, Scandinavia and Japan, for over a decade.
Some of Dana?s credits include, Andrew Lloyd Webber?s Song and Dance London West End and European Tour, The Royal Variety Performance, British Music Awards, National Music Express Awards, Winter Olympics Norway, 'Shall We Dance' UK and European tour,'Souls In Motion' European tour and West End, Hollywood and Broadway UK Tour, The Michael Ball television series, the Miss World Competition, Stonewall Concert Royal Albert Hall London, Strauss Waltzes Royal Festival Hall, and a wide variety of corporate, trade, fashion, Film,and television shows.
She has worked with such artists as Ray Charles, Madonna, Prince, East 17, Cliff Richards, The Kinks, Ewan Mc Gregor, Michael Ball, Gloria Estefan, Robert Palmer, Oasis, Ray Charles, and Michael Crawford to name a few.
International choreographers and directors that Dana has assisted include Hal Prince, Mel Brooks and Susan Stroman in New York, and Ben Elton, David Gilmore, Arlene Phillips, and Anthony Van Laast in London.
Dana returned to Australia as Resident Choreographer for the Australian productions of Showboat, receiving a Green Room Nomination, We Will Rock You, and The Producers, before choreographing 2,000 dancers and puppeteers in Citrawarna Colours Of Malaysia Festival in Kuala Lumpur. Dana then choreographed 2 productions for The Victorian Opera, and Everybody Loves Rhonda for the opening of The Adelaide Cabaret Festival.
Other projects in Australia include choreography for Australian pop artists, Crown Casino, Australia Post, The Liberal Party etc, several television commercials, and Melbourne?s Moomba Parade and Water Festival for 3 years.
Dana's Musical Theatre credits include Respect, staring Rhonda Burchmore, and various productions for The Production Company, including Anything Goes, Kiss Me Kate, Thoroughly Modern Millie, Little Me, Follies, Dirty Rotten Scoundrels, Grey Gardens, Showboat, and recently Nice Work If You Can Get It. In 2012 Dana choreographed the Australian premiere of Chitty Chitty Bang Bang for TML Enterprises, which toured Australia (2012 & 2013), followed by the Sydney premiere of Dirty Rotten Scoundrels at Sydney?s Theatre Royal (2013), which received glowing reviews. In 2015 Dana was invited to choreograph the new Australian musical Sexercise, which opened the Alex Theatre in St Kilda, as well as 2 productions for the Melbourne Theatre Company; Jumpy starring Marina Prior and Jane Turner, and the new Australian work Last Man Standing, written by Steve Vizard, and staring Peter Carroll. Dana has just finished recreating Jerome Robbins original choreography for the musical Fiddler On The Roof that opened in Melbourne January 2016. Dana has 2 new musicals about to go into production for 2016, as well as transferring Fiddler On The Roof into Sydney's Capitol Theatre.
Dana also runs her own entertainment company Voltage International Productions and is in demand as a dance teacher throughout Melbourne and Australia.
Mark Dickinson - Acting, Television and Repertoire
Mark spent 8 years living and working in London and his theatrical credits include Irving Berlin?s White Christmas, High School Musical, The Drowsy Chaperone and Les Miserables.
Mark's most notable Australian role is Dr Brian Ironwood, the face of Beyond Blue's Mantherapy campaign.
Others include John The Baptist/Judas in Godspell for Room 8, Jaques in As You Like It and Claudius in Hamlet, both for the Aust Shakespeare Co, Col Ricci in Passion, Dan in Next To Normal, John Wilkes Booth in Assassins, for Watch This! Molokov in CHESS, Lt Brannigan in Guys And Dolls, and Mike Kirkeby in Promises, Promises all for The Production Co. tick, tick, BOOM!, CATS, Mack & Mabel, A Funny Thing Happened on the Way to the Forum, Sunset Boulevard, and Beauty and the Beast.
Film and television credits include The Leftovers (HBO), Stories I Want To Tell You In Person (ABC), The Divorce (ABC), A Journey Through Time With Anthony, House Husbands, Ned, South Pacific, The Damnation of Harvey McHugh. www.dickinsonmark.com
Eddie Grey - Singing Technique and Repertoire
Eddie Grey is one of Australia's fastest rising musical theatre stars. In 2010, while a student at the Western Australian Academy of Performing Arts (WAAPA), he broke onto the scene in the role of Georg in Sydney Theatre Company's Spring Awakening. Since graduating in 2010, his major roles have included Luke in the critically acclaimed Australian musical Prodigal, Kiki in Legally Blonde, and most recently, Boq in Wicked. Alongside these on-stage roles, Eddie has twice directed Sydney?s Hats Off charity gala, been associate director of the Australian production of Heathers, and produced and starred in the Sydney Fringe show John and Jen. His skills have earned him numerous awards including a Broadwayworld.com award for his role in Wicked (2015), the Rob Guest Endowment Production Company Award (2013), and best male performance at Sydney Fringe (2011). In 2014, Eddie was the Major Fellow for the Mike Walsh Fellowship, a award which allowed him to study in New York under some of the most established names in Broadway including Joan Lader, Liz Caplan, Jen Waldman and Craig Carnellia.
Donnie Dimase - Commercial
At such a young age, Melbourne based Donnie Dimase has already established himself as a choreographer to watch for in years to come. Specialising in Urban Dance, Voguing & Waacking, he created the very popular Tenacity Dance Crew currently holding a the UDO 1st Place World Championship Title & various awards as well as creating underage commercial company Ferocity Dance Crew.
Donnie is a graduate of Jason Coleman?s Ministry of Dance and has been Nominated for Victoria's Favourite Dance Teacher by Ausdance. In addition, he has been nominated for the Short Dance Film award with his work, 'Black Widow'. Resident Choreographer at Masters of Choreography for two shows running including 'Nightmare on Dance Street' & 'Once Upon a Time Chapter II'. Donnie is honoured to have been selected to participate in the 2013 Short + Sweet Dance Festival and to be awarded both the 'Choreographic Award' and the 'People?s Choice Award' for his show, 'Own The Throne' he was also selected Resident Choreographer at Raw : Natural Born Artists.
Amongst his many achievements and choreographic credits, he can include the Melbourne White Night, Australian Open, Big Day Scout, Victorian Dance Festival, Miss Crown Asia Beauty Pageant, Platform, Lili Kendall?s 'Run' Boylesque and Many More.
Gerard Pigg - Hip Hop and Commercial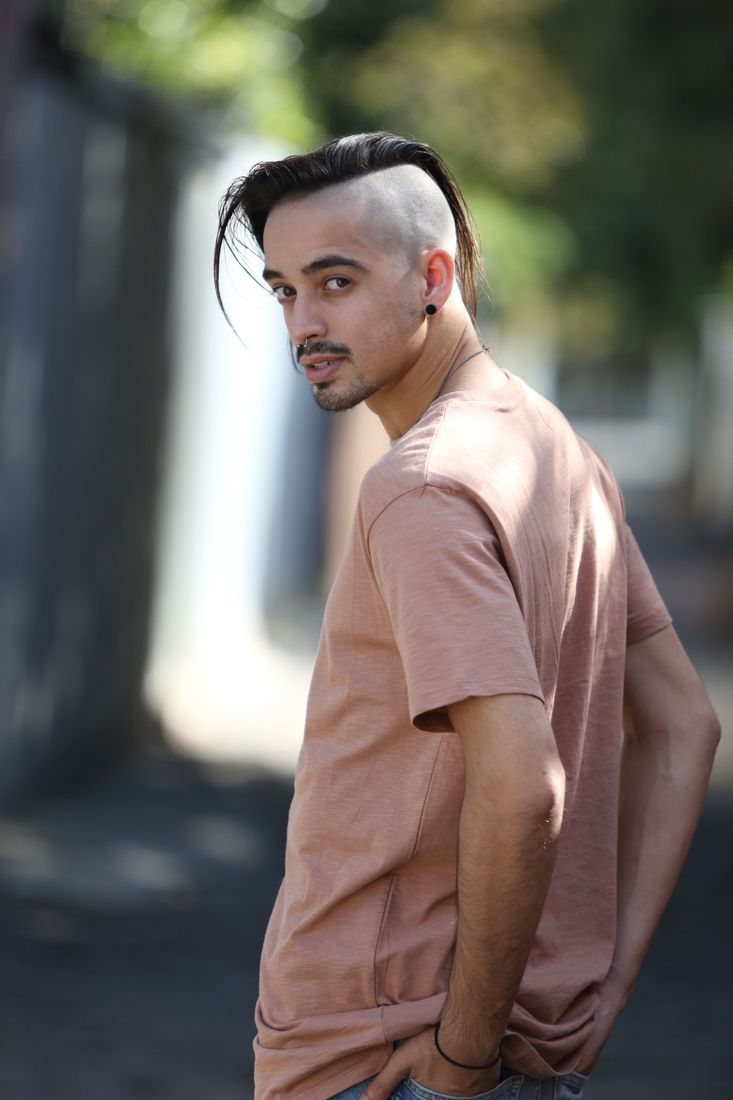 Gerard Pigg is known to be a very passionate, driven dancer who is predominantly from a self taught background. Over the years, he has established himself in various styles including Commercial, Urban, Heels and Bollywood as a Melbourne based performer, teacher, mentor and choreographer.
His first venture into the professional dance scene was with the very successful 'PROVOKATIV Dance Company', that he founded in 2012. As the Creative Director of the company and performer, he has been able to represent Australia in various dance competitions, nationally and internationally- the biggest one yet being the UDO World Championships in Glasgow, Scotland. Professionally, Provokativ also entertains audiences throughout Melbourne including nightclubs, corporate functions & many more. Additionally, Gerard has produced, directed and choreographed his very own production 'PLATFORM' which was held at The Revolt Melbourne Artspace in 2014.
In 2016, Gerard started working with 'Masters Of Choreography' as a performer and choreographer. Since then, he has made his mark creating unforgettable pieces for sold out shows at both the National Theatre and Palais Theatre. Shows including Signs Of The Zodiac & Nightmare On Dance Street, showcasing Bollywood and Commercial.
Now as a Chief Choreographer of Masters, he has also choreographed for 'Raise The Barre', which is the sister show to the highly acclaimed 'Beats On Pointe', which he tours with nationally and is set to tour internationally.
Gerard also performs as a part of Melbourne's premier Bollywood dance group 'Sapphire Dance Company'. Starting off as a performer, he is also now a choreographer for the company and the Artistic Director.
He teaches at various studios and full time courses, where he likes to challenge his students and is committed to providing them with performance skills & encouraging them to step out of their comfort zones.
Gerard's credits include; International music artists such as K-Ci & JoJo, RuPaul's Manila Luzon & Che Che Devayne, Lea Salonga, Ricky Sandu, Ammy Virk, Babbal Rai and Preet Hundal. Australian Artists including Paulini and Jessica Mauboy.
Australian dance competitions including Step Off, HHI (Hip Hop International), Got Swagg, UDO Australia, Battlegrounds Prelims & Finals. Melbourne's dance industry night UNDRGRND.
He has also choreographed for one of Australia's leading cosmetic companies MECCA and The VMC (Victorian Multicultural Commission) 2017 Premier Gala Dinner.
Gerard has proven and continues to be an advocate within the Melbourne dance scene. He loves and honours his art and prides himself on being an entertainer and being the best that he can be.
Jordan Herbert - Commercial
Jordan has worked closely and assisted some of Australia's best choreographers including Jason Coleman, Marko Panzic, Stephen Tannos & Yvette Lee, whilst having worked closely with others including Robin Antin (Creator of the Pussycat Dolls), Jason Gilkison, Simon Lind, Kelley Abbey and The Squared Division. Jordan's television credits include Australia's Got Talent, T.V Week Logie awards, The World Ballroom Championships, Dancing With The Stars and So You Think You Can Dance, as well as performing for artists such as Red Foo, Jessica Mauboy and Delta Goodrem.
Jordan was one of the 12 prestigious choreographers to be chosen to create a piece for the 2014 inaugural 'Masters of Choreography' showcase held at The Palms in Melbourne. He has since been working closely with the Masters of Choreography team and every one of their showcases. Jordan was also fortunate enough to co-choreograph the closing ceremony of the 2014 Commonwealth Games, led by Jessica Mauboy, held in Glasgow, Scotland. Jordan was also a choreographer for The Greyhound's 'Boylesque', where occasionally you can catch him on stage starring under the alias 'Aurora'. Other companies Jordan has gone on to choreograph, dance and work for are Mercedes Benz, Redken, National Australia Bank, Emirates Melbourne Cup, Spiegeltent, Melbourne Comedy Festival, Interflora, Fashion Aid, Fox FM, Gold FM, La Biosthetique, Mazda & the Australian Open.
As a teacher, Jordan has been a regular teacher since 2014 at various full time courses in Melbourne. He has taught at summer schools, workshops, intensives, in dance schools through out Melbourne and Australia. He has assisted Stephen Tannos, Yvette Lee & Jason Coleman at Australian Dance Festival since 2013 as well as teaching his own class at the Victorian Dance Festival in 2016. Teaching is a passion to Jordan and he is committed to providing students with creative mentoring, fresh and current choreography and constant exposure to skill and performance development.
In 2015, Jordan founded Boss Dance Company, a commercial dance company consisting of some of Australia's finest dancers, specialising in styles of commercial, hip hop, contemporary and jazz - in order to create and develop opportunities for himself and others to showcase and produce dance work, particularly in the commercial dance scene, in addition to the performance work Jordan does (corporate, commercial etc). Boss has been extremely successful over the years, winning Australian UDO Australian National Street Dance Championships and going on to make the finals at the UDO International Dance Championships in Glasgow (Scotland) in 2016. Additionally, Jordan has produced, directed and choreographed two full-length shows for Boss Dance Company, held at Gasworks Theatre (Alpha, 2015 & Conquest, 2016) to acclaimed reviews. Jordan has proved to have extensive experience in performing, choreographing, mentoring and teaching.
Andrew J Liu - Contemporary
Andrew J Liu trained for three years under the guidance of various industry professionals at Ministry of Dance and The Space Dance & Arts Centre. Andrew has performed at various corporate functions, on TV commercials, at charity events, at the World Ballroom Championships with renowned choreographer Jason Gilkison, and in the highly anticipated Bollywood film Any Body Can Dance 2. It was a huge accomplishment when Andrew was booked to dance for Australia's top recording artists, Guy Sebastian and Jessica Mauboy, and he has seen this as a huge stepping stone to bigger projects in the future.
Robert Shook - Acrobatics and Acting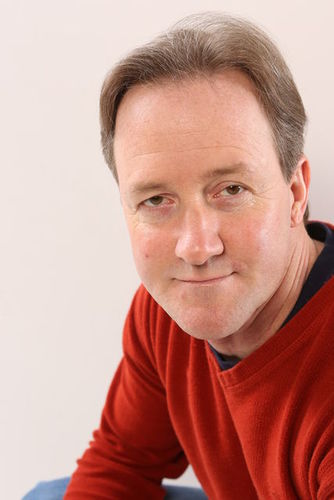 Robert Shook is a professional actor, stuntman, and specialty entertainer with 25 years experience in stage, screen, and television. A 1984 graduate of Drake University with a Bachelor of Fine Arts emphasis in Acting, Robert was a participating member of The American Collage Theatre and Dance competitions and The National Theatre Institute at the Eugene O'Neill Theatre. University credits include:
Happy / Death of a Salesman, Riff / West Side Story, Billis / South Pacific, Laertes / Hamlet and Puck / A Midsummer Night?s Dream.
Robert worked for 15 years in Los Angeles. Film and Television credits include: The Tonight Show w/ Jay Leno Days of our Lives, Profiler,
Weird Science, To the Ends of Time
In live performance Robert was the fight director and understudy for the Droogs for The Company of Angels production of A Clockwork Orange in L.A. Robert has been involved in over 20 different live stunt shows and performed over 12,000 high falls. As a Stunt Coordinator and Action Trainer Robert wrote the standard operating procedures for the safe training of stunt actors for Universal Studios Hollywood and Knott's Berry Farm Theme Park. Other Theme Park Credits Warner Bros. Theme Parks in Chicago and Germany and Wakayama Royal Pines in Osaka, Japan.
Robert is a member of the Screen Actor Guild, American Federation of Radio and Television Artists, and has a Stunt Actor grading through Actors Equity. Australian Credits include: I, Frankenstein, Cut Snake, The Pacific, Knowing, Underbelly, Jeffery Wright?s MacBeth, Winners and Losers, City Homocide, Rush, Tripping Over, Ned Kelly, Bastard Boys, Salem?s Lot, The Extra, McLeod?s Daughters, Neighbours, Ponderosa, Stingers, Surprise Surprise and various tvc?s.
Robert loves live theatre and has provided fight direction and/or action training for the Melbourne Theatre Company, Victorian College of the Arts, Australian Shakespeare Company, National Theatre School of Drama, Red Stitch Theatre, and Cheltenham Light Opera Company.
Robert coordinates action and performs in themed corporate events, as well as being the mascots for several professional sporting teams including the A-league, NRL, AFL, NBL and the Cricket Victoria.
Robert currently teaches on going classes and workshops in Action, Acro and Acting for adults and kids. Robert also provides private training geared to the professional or student by teaching and cultivating a wide range of action skills.
Luke Alleva - Tap, Street Tap
Luke began his musical theatre career in the Gordon Frost production of Man of La Mancha then went on to perform the role of Brains in Get Happy and the role of Cliff for the Australian tour of We Will Rock You.
Following this, Luke went to perform in London?s West End, with credits including We Will Rock You at the Dominion and Saturday Night Fever at Apollo Victoria understudying and performing the roles of Joey, Chester and Cesar and West End Rocks.
On return to Australia, Luke appeared in the recent revival of The Rocky Horror Show, understudied the roles of Brad and Dr.Scott, played the role of Scranton Slim, understudied Benny in Guys and Dolls, understudied and played Pepper and Eddie in Mamma Mia, played Young Danny in Xanadu, was dance captain and assistant choreographer in for the premier of Moonshadow and was in a recent production of a Chorus Line. For the Production Company, Luke has performed in 42nd Street, Little Me, Guys and Dolls and The Boyfriend. More recently, Luke joined the Australian Tour of Chitty, Chitty Bang Bang.
Television Credits include Always Greener, Australia?s Got Talent, Paul O'Grady Show, Kerri Anne, Sunrise and in a number of television commercials.