Phill Haddad - Hip Hop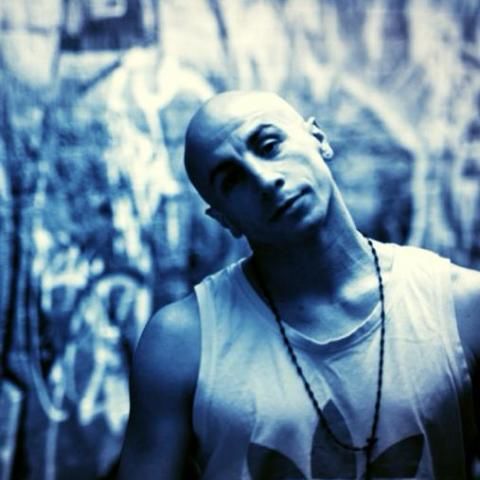 Melbourne based choreographer, Phill Haddad, is an inspiring and exceptionally talented dancer and artist. As a highly sought after choreographer, Phill has been 'smashing it' on the dance floor for nearly two decades and has worked both nationally and internationally.
Phill Haddad's extensive list of choreographic credits include, but are not limited to, working with artists such as Destiny's Child, Boys II Men, Ru Paul, Ja Rule, Ashanti, NTrance and Peter Andre, as well as theatrical performances with 'Grease the Arena Spectacular', 'Shout', 'Annie Get Your Gun', 'High Society' and 'Oh What A Night'. Phil has also choreographed and performed in numerous TV shows such 'So You Think You Can Dance' as well as the ARIA awards, music video clips, concerts and toured nationally and overseas. He has choreographed, produced and directed his own shows, such as ?Rhythm Runners?, a nationally toured event. His talents are highly respected and as such, has been invited to judge competitions such as 'Australian Hip Hop Championships','Australian Step Off Hip Hop Competition' and 'UDO Australia National Street Dance Championships'.
He has choreographed pieces in Masters of Choreography's showcases, 'Once Upon A Time Ch1 and Ch2' and 'A Nightmare on Dance Street'.Phill is a tireless, diligent and enthusiastic choreographer, always teaching and performing, always willing to impart his creativity and energy upon those fortunate enough to either train with him or see him perform.
Arna Singleton - Hip Hop
Arna Singleton aka Robotgirl (RBTGRL), is a highly respected and highly sought after professional hip hop/urban choreographer, performer and dance event organiser. She has taught thousands of workshops, choreographed for various events, performed on TV (SYTYCD, Australia's Got Talent, AFL Footy Show Player Revue to name a few) and was chosen via a dance audition process to dance with Madonna in Canada.
Over the years she has skill developed thousands of dancers and has contributed to the professional development for so many interested in the urban dance world. Arna is known for the running and creation of dance crew competition, Step Off, and bringing the elements of hip hop together at Our Backyard at the Arts Centre. She is highly recognised within her field and is considered one of the leaders for the urban dance industry.
Arna is the Director for her own all age urban dance company, The Legacy & Co who experienced their first successful year with a production, Her Name is Alice, at the Gasworks theatre. Find Arna's works and follow her on social media via the links below:
youtube.com/rbtgrl
youtube.com/hollabakdc
youtube.com/thelegacyandco
Brianna Taylor - Tap
Brianna Taylor is one of Australia's leading professional tap dance artists on the scene. The Far North Queensland country girl turned Melbournian fell head over heels for the art form of tap dancing and performing arts from the young age of four, training in jazz, tap, commercial, classical, contemporary, hip hop/urban and musical theatre.
Her passion for the art form saw Brianna relocate from her hometown to train at Brent Street in Sydney, one of Australia's top performing arts academies. Her expansive dance career has since seen her tour globally with numerous productions, with a career highlight being one of the first Australian female tap artists to perform on Broadway in New York with RAW Dance Company's 'UNTAPPED' USA tour.
Her most recent achievements include performing for Disney's 'Mickey's Big Band' stage production, Disneyland Paris 2017. Brianna will be returning for the second season with Disneyland Paris early Oct 2018. Brianna is also Australia's only performer touring with American tap company, Rhythmatic, directed by Nick Young, recently performing in the companies brand new production, 'On Top of The World' in Bermuda and LA. Brianna has also performed in two seasons with Raw Dance Company's, 'UNTAPPED' which toured both USA 2016 & Australia 2017. She is also the only Australian performer in the American based professional tap company in New York, Apartment 33, directed and produced by Chloe and Maud Arnold. She recently performed as part of the New York company cast in the latest production 'Where Dreams Are Made' (NYC).
Brianna is sponsored by Capezio as a Capezio Athlete Ambassador, a brand she is extremely proud to represent.
She has studied at both Broadway Dance Centre (NYC), Steps on Broadway (NYC) and at the American Rhythm Centre (CHI) where she was offered a scholarship to train with Chloe Arnold's Syncopated Ladies. During her US training Brianna also performed residency pieces by Michelle Dorrance and Baakari Wilder in Tony Waag's Tap City Festival show at the Duke Theatre in New York.
During her time in America, Brianna trained under some of the best in the industry, including Jason Samuels Smith, Dormeshia Sumbry-Edwards, Michelle Dorrance, Derick Grant, Baakari Wilder, Chloe Arnold and Sarah Reich as well as one of the greats Dr Arthur Duncan during the LA Tap Festival.
Her passion for tap dance and choreography has seen her travel both nationally and globally. Brianna has taught at some of Australia's elite dance institutes around the country along with being a regular faculty member at the Australian Tap Dance Festival in Melbourne and Sydney Tap Festival.
Brianna is extremely passionate about building a strong female market for tap dance by highlighting and generating opportunities for women in the industry; particularly in Australia. Her love for music and rhythm is infectious and she promises to continue to honour the history of the dance, and inspire and spread her passion for this art form through education.
Donnie Dimase - Commercial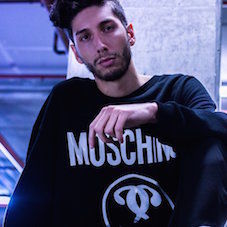 At such a young age, Melbourne based Donnie Dimase has already established himself as a choreographer to watch for in years to come. Specialising in Urban Dance, Voguing & Waacking, he created the very popular Tenacity Dance Crew currently holding a the UDO 1st Place World Championship Title & various awards as well as creating underage commercial company Ferocity Dance Crew.
Donnie is a graduate of Jason Coleman's Ministry of Dance and has been Nominated for Victoria's Favourite Dance Teacher by Ausdance. In addition, he has been nominated for the Short Dance Film award with his work, 'Black Widow'. Resident Choreographer at Masters of Choreography for two shows running including 'Nightmare on Dance Street' & 'Once Upon a Time Chapter II'. Donnie is honoured to have been selected to participate in the 2013 Short + Sweet Dance Festival and to be awarded both the 'Choreographic Award' and the 'People's Choice Award' for his show, 'Own The Throne' he was also selected Resident Choreographer at Raw : Natural Born Artists.
Amongst his many achievements and choreographic credits, he can include the Melbourne White Night, Australian Open, Big Day Scout, Victorian Dance Festival, Miss Crown Asia Beauty Pageant, Platform, Lili Kendall?s 'Run' Boylesque and Many More.
Petros Treklis - Contemporary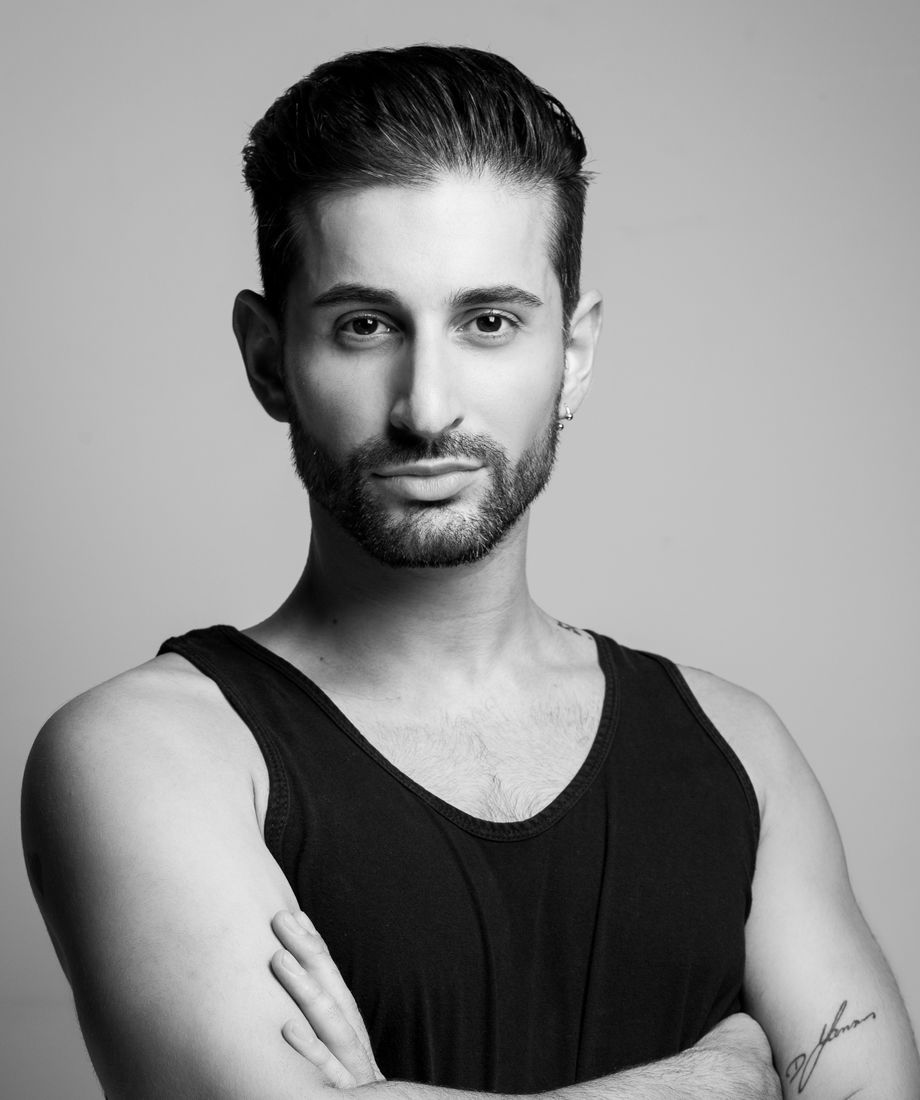 Petros Treklis graduated in 2010 from London's 'Laban Conservatoire' with a BA (Hons) in Contemporary Dance, and then joined Tavaziva Dance for several years. Other performance work whilst in London include: appearing as a guest artist with Watkins Dance, working with IJAD on their project In-Finite Space, as well as dancing for Place Prize Winner Riccardo Buscarini and Taiwanese Choreographer Hsiao-mei Ho for the ArtsCross 2013 Project.
Since 2014, Petros was a member of Sydney Dance Company under the Artistic Directorship of Rafael Bonachela, performing works worldwide by Bonachela, as well as Andonis Foniadakis, Gabrielle Nankivell, William Forsythe, Alexander Ekman, Larissa McGowan, Kristina Chan, Gideon Obarzanek, Jacopo Godani, Shian Law, Melanie Lane, Cheng Tsung-Lung and Antony Hamilton. In 2019 Petros made the move back to Melbourne to pursue his career as a freelance choreographer and dance artist.
Petros created his first professional work for Sydney Dance Company as a part of their 'New Breed' Season, the work winning 'Best New Work 2017' by Critics Choice Awards, Dance Australia. Since then, Petros has gone on to make work for The Australian Ballet and is set to create a new work on Queensland Ballet in the near future.
When Petros is not working with a company on commissioned choreographic projects, he is mostly teaching dance all over the state of Victoria, having taught regular classes, workshops and masterclasses to many of Melbourne's established dance institutions.
Ashtyn Gloury - Urban Commercial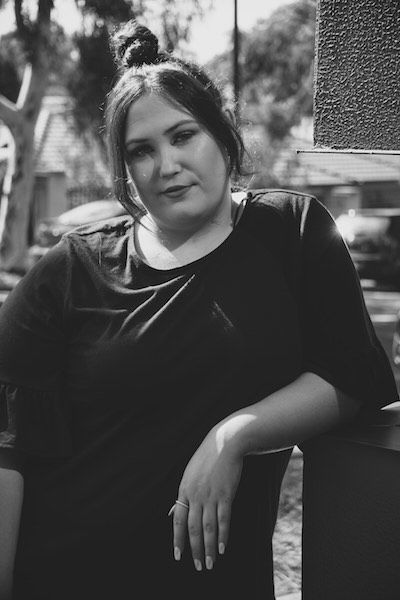 Since an early age, Ashtyn has loved all things performing and began her training at 3 years old at Dance World Studios in all styles and genres of dance. In 2007, Ashtyn appeared in an episode of Australian TV show, 'Neighbours' as a child extra. Ashtyn then landed her first professional dance job as a 'Ballet Girl' in the Melbourne's season of 'Billy Elliot' in 2009. From 2016, Ashtyn has been teaching for dance schools across Melbourne, choreographing for junior school and full-time students' performances as well as a weekly open class, since 2019. Since 2018, Ashtyn has been apart of Melbourne's leading commercial dance company, 'Boss Dance Company' performing in their 2018 season of their show 'Four' and their sold out 2019 season 'Bound'. In 2019, Ashtyn and the company took their performance of 'Four' to Canberra, whilst there Ashtyn also taught a workshop. Also in 2019, she assisted with the very first Boss Generation program where her choreography was showcased in their sold out season. Later in 2019, Ashtyn worked with Australian artist North East Party House on their musical video for their song 'Dominoes' with Pixel - movie and television studio. She again worked with Pixel at the start of 2020 for the 10th year of Pause Fest where Pixel created the opening titles. Ashtyn also choreographed for Melbourne's youth dance company 'Alchemy' for their 2020 season.
Gerard Pigg - Hip Hop and Commercial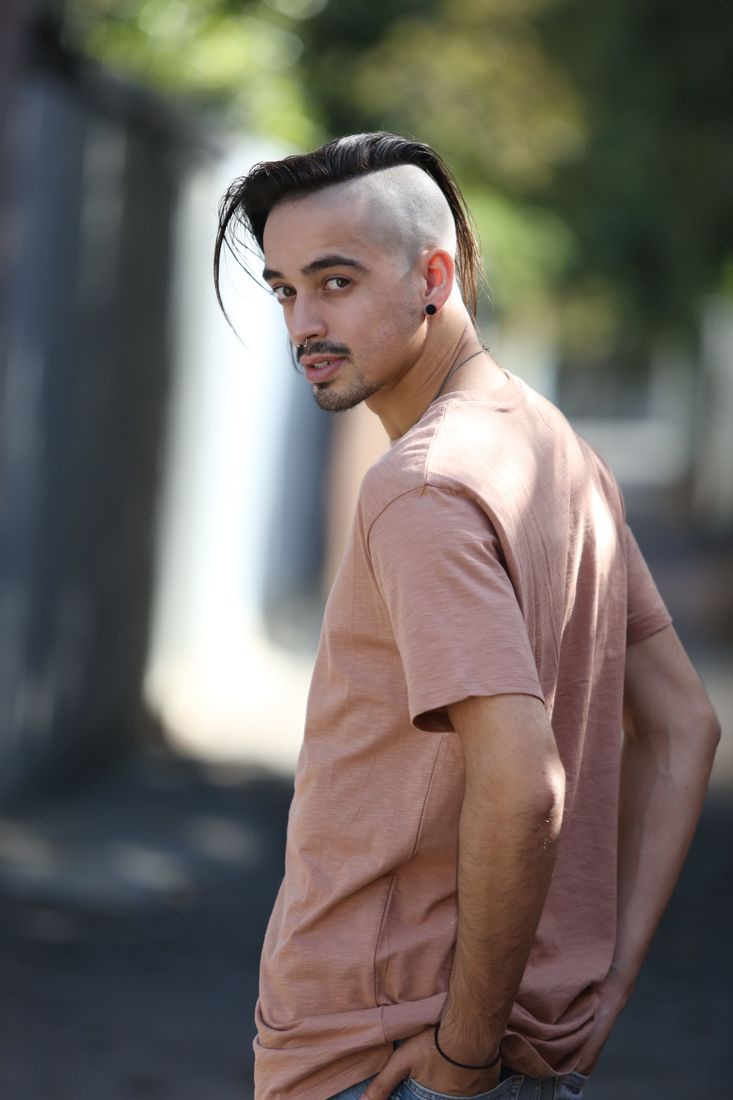 Gerard Pigg is known to be a very passionate, driven dancer who is predominantly from a self taught background. Over the years, he has established himself in various styles including Commercial, Urban, Heels and Bollywood as a Melbourne based performer, teacher, mentor and choreographer.
His first venture into the professional dance scene was with the very successful 'PROVOKATIV Dance Company', that he founded in 2012. As the Creative Director of the company and performer, he has been able to represent Australia in various dance competitions, nationally and internationally- the biggest one yet being the UDO World Championships in Glasgow, Scotland. Professionally, Provokativ also entertains audiences throughout Melbourne including nightclubs, corporate functions & many more. Additionally, Gerard has produced, directed and choreographed his very own production 'PLATFORM' which was held at The Revolt Melbourne Artspace in 2014.
In 2016, Gerard started working with 'Masters Of Choreography' as a performer and choreographer. Since then, he has made his mark creating unforgettable pieces for sold out shows at both the National Theatre and Palais Theatre. Shows including Signs Of The Zodiac & Nightmare On Dance Street, showcasing Bollywood and Commercial.
As a Chief Choreographer of Masters, he has also choreographed for 'Raise The Barre', which is the sister show to the highly acclaimed 'Beats On Pointe'.
In 2018 Gerard choreographed and performed in the very successful season of Matador for Bass G Fam Productions and then continued on to take the production on its National tour. In 2019 Gerard teamed up with Bass G Fam once again to choreograph Mansion for a smash season in Melbourne.
Gerard also performs as a part of Melbourne's premier Bollywood dance group 'Sapphire Dance Company'. Starting off as a performer, he is also now a choreographer for the company and the Artistic Director.
He teaches at various studios and full time courses, where he likes to challenge his students and is committed to providing them with performance skills & encouraging them to step out of their comfort zones.
Gerard's credits include; International music artists such as K-Ci & JoJo, RuPaul's Manila Luzon & Che Che Devayne, Lea Salonga, Ricky Sandu, Ammy Virk, Babbal Rai and Preet Hundal. Australian Artists including Paulini and Jessica Mauboy.
Australian dance competitions including Step Off, HHI (Hip Hop International), Got Swagg, UDO Australia, Battlegrounds Prelims & Finals. Melbourne's dance industry night UNDRGRND.
He has also choreographed for one of Australia's leading cosmetic companies MECCA and The VMC (Victorian Multicultural Commission) 2017 Premier Gala Dinner.
Gerard has proven and continues to be an advocate within the Melbourne dance scene. He loves and honours his art and prides himself on being an entertainer and being the best that he can be.
Anthony Pepe - Singing and Acting
Anthony graduated from the Western Australian Academy of Performing Arts in 2009. His credits include playing Mendel in 'Fiddler on the Roof '(TML Enterprises), covering and performing the iconic Child Catcher role in 'Chitty Chitty Bang Bang' (TML Enterprises), Will Parker in Oklahoma (IAJ International) and 'Irene In Concert' (Peach Productions). For The Production Company Anthony has appeared in 'Curtains' as Harv Fremont, 'Showboat' as Pete, 'The Boy From Oz' covering and performing the role of Greg, 'Chess,' 'The Producers,' 'Anything Goes' and 'Sugar.' Anthony has also appeared on the television show 'Neighbours' and 'Dancing With The Stars.'
Jordan Herbert - Commercial
Jordan has worked closely and assisted some of Australia's best choreographers including Jason Coleman, Marko Panzic, Stephen Tannos & Yvette Lee, whilst having worked closely with others including Robin Antin (Creator of the Pussycat Dolls), Jason Gilkison, Simon Lind, Kelley Abbey and The Squared Division. Jordan's television credits include Australia's Got Talent, T.V Week Logie awards, The World Ballroom Championships, Dancing With The Stars and So You Think You Can Dance, as well as performing for artists such as Red Foo, Jessica Mauboy and Delta Goodrem.
Jordan was one of the 12 prestigious choreographers to be chosen to create a piece for the 2014 inaugural 'Masters of Choreography' showcase held at The Palms in Melbourne. He has since been working closely with the Masters of Choreography team and every one of their showcases. Jordan was also fortunate enough to co-choreograph the closing ceremony of the 2014 Commonwealth Games, led by Jessica Mauboy, held in Glasgow, Scotland. Jordan was also a choreographer for The Greyhound's 'Boylesque', where occasionally you can catch him on stage starring under the alias 'Aurora'. Other companies Jordan has gone on to choreograph, dance and work for are Mercedes Benz, Redken, National Australia Bank, Emirates Melbourne Cup, Spiegeltent, Melbourne Comedy Festival, Interflora, Fashion Aid, Fox FM, Gold FM, La Biosthetique, Mazda & the Australian Open.
As a teacher, Jordan has been a regular teacher since 2014 at various full time courses in Melbourne. He has taught at summer schools, workshops, intensives, in dance schools through out Melbourne and Australia. He has assisted Stephen Tannos, Yvette Lee & Jason Coleman at Australian Dance Festival since 2013 as well as teaching his own class at the Victorian Dance Festival in 2016. Teaching is a passion to Jordan and he is committed to providing students with creative mentoring, fresh and current choreography and constant exposure to skill and performance development.
In 2015, Jordan founded Boss Dance Company, a commercial dance company consisting of some of Australia's finest dancers, specialising in styles of commercial, hip hop, contemporary and jazz - in order to create and develop opportunities for himself and others to showcase and produce dance work, particularly in the commercial dance scene, in addition to the performance work Jordan does (corporate, commercial etc). Boss has been extremely successful over the years, winning Australian UDO Australian National Street Dance Championships and going on to make the finals at the UDO International Dance Championships in Glasgow (Scotland) in 2016. Additionally, Jordan has produced, directed and choreographed two full-length shows for Boss Dance Company, held at Gasworks Theatre (Alpha, 2015 & Conquest, 2016) to acclaimed reviews. Jordan has proved to have extensive experience in performing, choreographing, mentoring and teaching.
Tim Barnes - Contemporary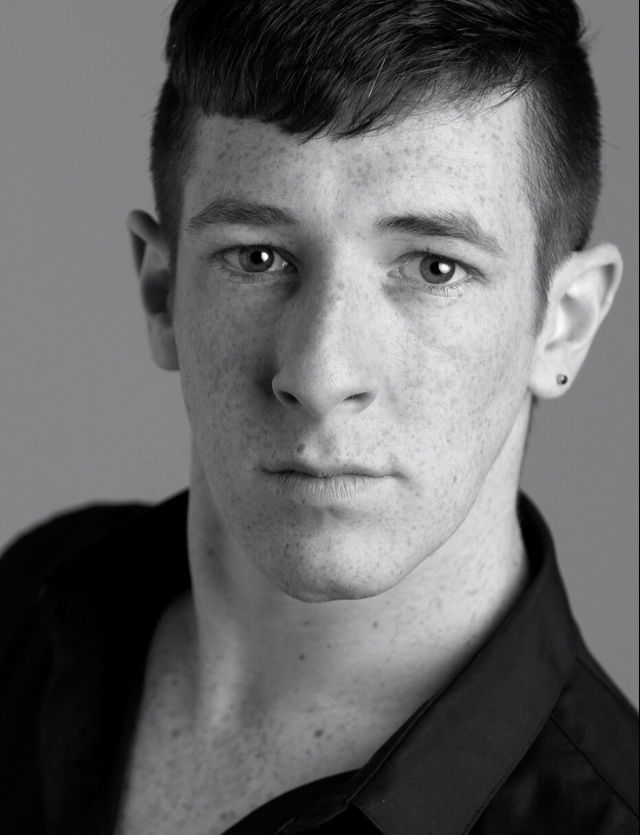 Timothy is a Melbourne based dancer, choreographer and producer. Timothy is the Co-director of Scimm dance company and Platforms youth company.
Timothy was a contestant on "So You Think You Can Dance" Australia 2010 and travelled the world performing for Princess Cruises throughout 2011. He has performed with Melbourne contemporary companies Vertical Shadows and Collaboration the Project and has also worked with artists such as Kimbra, Delta Goodrem, Red Foo, Kylie Minogue and Zoe Badwi.
Robert Shook - Acrobatics and Acting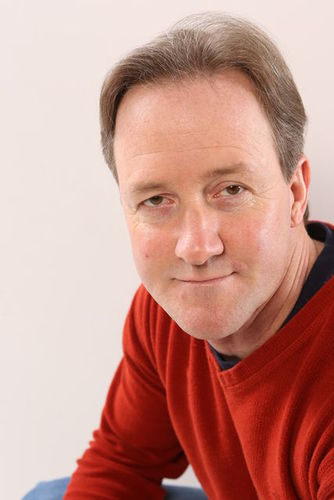 Robert Shook is a professional actor, stuntman, and specialty entertainer with 25 years experience in stage, screen, and television. A 1984 graduate of Drake University with a Bachelor of Fine Arts emphasis in Acting, Robert was a participating member of The American Collage Theatre and Dance competitions and The National Theatre Institute at the Eugene O'Neill Theatre. University credits include:
Happy / Death of a Salesman, Riff / West Side Story, Billis / South Pacific, Laertes / Hamlet and Puck / A Midsummer Night?s Dream.
Robert worked for 15 years in Los Angeles. Film and Television credits include: The Tonight Show w/ Jay Leno Days of our Lives, Profiler,
Weird Science, To the Ends of Time
In live performance Robert was the fight director and understudy for the Droogs for The Company of Angels production of A Clockwork Orange in L.A. Robert has been involved in over 20 different live stunt shows and performed over 12,000 high falls. As a Stunt Coordinator and Action Trainer Robert wrote the standard operating procedures for the safe training of stunt actors for Universal Studios Hollywood and Knott's Berry Farm Theme Park. Other Theme Park Credits Warner Bros. Theme Parks in Chicago and Germany and Wakayama Royal Pines in Osaka, Japan.
Robert is a member of the Screen Actor Guild, American Federation of Radio and Television Artists, and has a Stunt Actor grading through Actors Equity. Australian Credits include: I, Frankenstein, Cut Snake, The Pacific, Knowing, Underbelly, Jeffery Wright's MacBeth, Winners and Losers, City Homocide, Rush, Tripping Over, Ned Kelly, Bastard Boys, Salem's Lot, The Extra, McLeod's Daughters, Neighbours, Ponderosa, Stingers, Surprise Surprise and various tvc?s.
Robert loves live theatre and has provided fight direction and/or action training for the Melbourne Theatre Company, Victorian College of the Arts, Australian Shakespeare Company, National Theatre School of Drama, Red Stitch Theatre, and Cheltenham Light Opera Company.
Robert coordinates action and performs in themed corporate events, as well as being the mascots for several professional sporting teams including the A-league, NRL, AFL, NBL and the Cricket Victoria.
Robert currently teaches on going classes and workshops in Action, Acro and Acting for adults and kids. Robert also provides private training geared to the professional or student by teaching and cultivating a wide range of action skills.