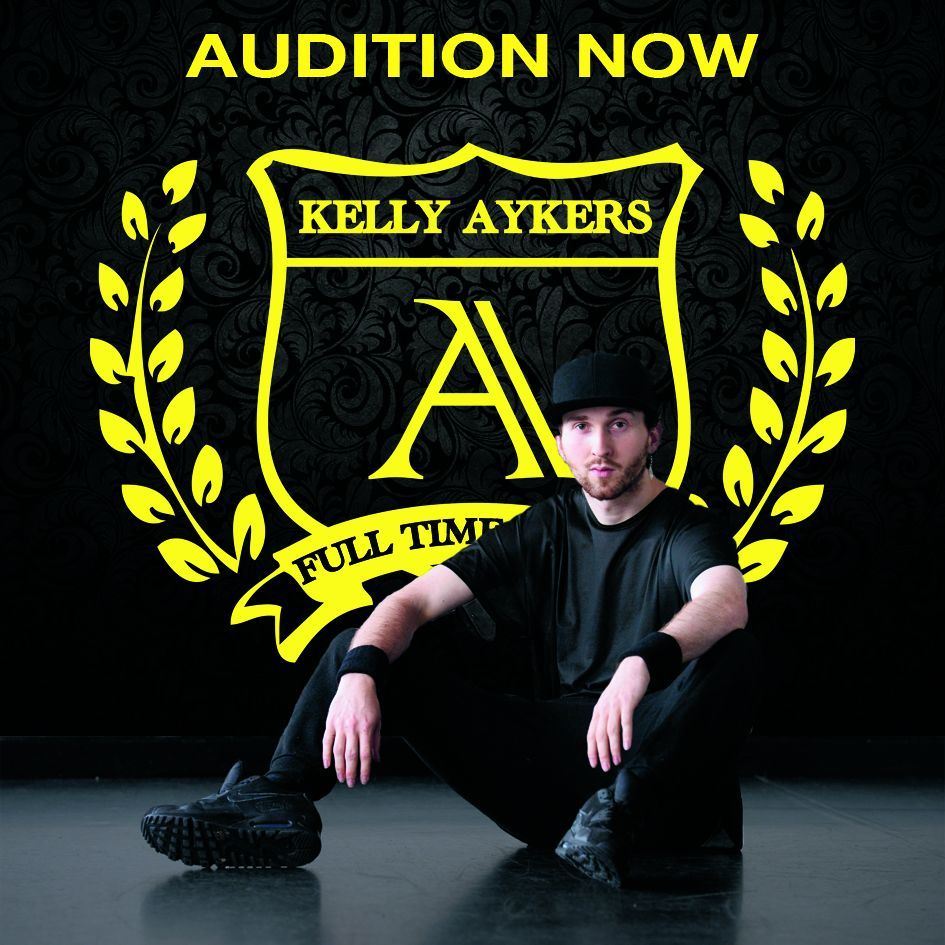 Full Time places still available for 2023

Auditions are now open for our 2023 study year!
Our auditions are rightfully free of charge so, to arrange yours, simply complete your Full Time Dance enquiry (at the top right of this page) and we will take it from there.
For more information on all of our courses on offer, click here
Now more than ever, it is important to do the things that you love so we hope to hear from you soon!

Kelly Aykers Casual Dance junior enrolments still open for 2022!

Kelly Aykers Full Time Dance has built a fantastic reputation over the last few years and has become renowned not only for it's quality dance tuition but is turning heads in the professional world as well.
Following the overwhelming success of the full time school, Kelly launched her junior school in 2018 which employs the same professional attitudes and standards that have taken the senior school to such heights.
In it's fourth year, the junior school has set the pace again and we are pleased to announce that enrolments are now open for the year ahead.
To enrol, simply complete an online enquiry form at the top right corner of this page or simply send us an email to fulltimedance@kellyaykers.com.au.
Things may seem a little crazy at the moment but when it is all behind us, we will go back to doing what we do best!
For a bit of a sneaky peek at our classes, visit Kelly Aykers Online on Facebook where in the coming weeks you will find some online classes to keep the kids entertained at home!
The future is bright indeed so for more information on Kelly's bold vision,
visit our new Kelly Aykers Casual Dance page.
Once in a while somebody comes along that actually makes a difference.
The wait is over, Kelly Aykers is expanding her legacy.
Further to a gleaming career that has seen her both shine at the forefront of Australia's entertainment industry and dominate behind the scenes, Kelly Aykers is realising her dream of building a new dynasty. Now that her Full Time Courses are enjoying widespread industry recognition, Kelly is expanding to launch a casual school which will provide juniors with the same professional values and commitment to dance as it's full time predecessor.
While there are few in the industry that can boast the same credentials, the passion that drove Kelly throughout her career is the same passion that she brings into the studio.
Steamrolling into our fifth successful year, a strictly limited number of students will benefit first hand and directly under the guidance of one of the dance industry's true giants. Featuring a roster hand picked by Kelly that represent the cream of their chosen fields, Kelly spearheads a full time course that will not only ready students for a career within the entertainment industry but, through those same students, redefine the industry itself.
The wait for premium dance tuition for all ages is over
Kelly Aykers Full Time Dance in Melbourne.
Learn from the best to be the best.
Kelly Aykers Full Time Dance