The Junior School Faculty
Kelly spearheads a top class junior faculty that is an astute blend of her industry peers alongside some of the brightest and dedicated up-and-coming teachers that have been trained and mentored personally by Kelly. With an unwavering emphasis on safe dance and technique, the Kelly Aykers Dance Faculty will not only build solid foundations for years of dance, but bring fun and enthusiasm to every class.
All of our teachers have valid Working with Children accreditation and are extremely dedicated to creating a safe and friendly environment in which the kids can enjoy doing what they love.
Kelly Aykers - Jazz, Ballet, Lyrical, Musical Theatre, Contemporary, Comps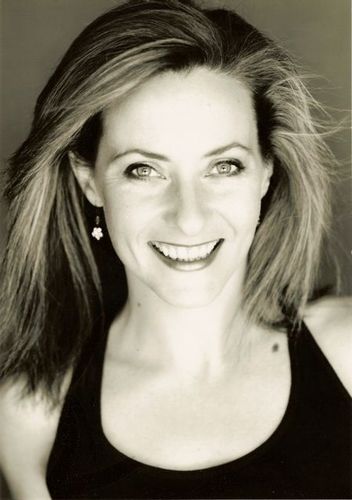 Kelly draws on years of experience and contact with the brightest in the industry to compile a Melbourne based teaching staff that would be the envy of any school in the country. Kelly knows that to deliver the kind of graduate that can take on the dance industry with confidence, she needs to surround herself with people that share her own passion and vision. To that end, Kelly Aykers Full Time Dance is dedicated to providing the best tuition by the best in the business.
After 40 years of training and performance, during which time she has choreographed, and assisted many Australian and international choreographers, Kelly is delighted that the natural progression of her career is now giving her the opportunity to pass her knowledge on to others within the dance industry.
For more on Kelly's career, check out our About Kelly Page.
Donnie Dimase - Jazz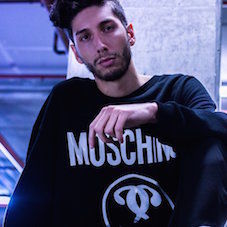 At such a young age, Melbourne based Donnie Dimase has already established himself as a choreographer to watch for in years to come. Specialising in Urban Dance, Voguing & Waacking, he created the very popular Tenacity Dance Crew winning the UDO 1st Place World Championship Title & various awards as well as creating underage commercial company Ferocity Dance Crew.
Donnie is a graduate of Jason Coleman's Ministry of Dance and has been Nominated for Victoria's Favourite Dance Teacher by Ausdance. In addition, he has been nominated for the Short Dance Film award with his work, 'Black Widow'. Resident Choreographer at Masters of Choreography for two shows running including 'Nightmare on Dance Street' & 'Once Upon a Time Chapter II'. Donnie is honoured to have been selected to participate in the 2013 Short + Sweet Dance Festival and to be awarded both the 'Choreographic Award' and the 'People's Choice Award' for his show, 'Own The Throne' he was also selected Resident Choreographer at Raw : Natural Born Artists.
Amongst his many achievements and choreographic credits, he can include the Melbourne White Night, Australian Open, Big Day Scout, Victorian Dance Festival, Miss Crown Asia Beauty Pageant, Platform, Lili Kendall's 'Run' Boylesque and Many More.
Brianna Taylor - Tap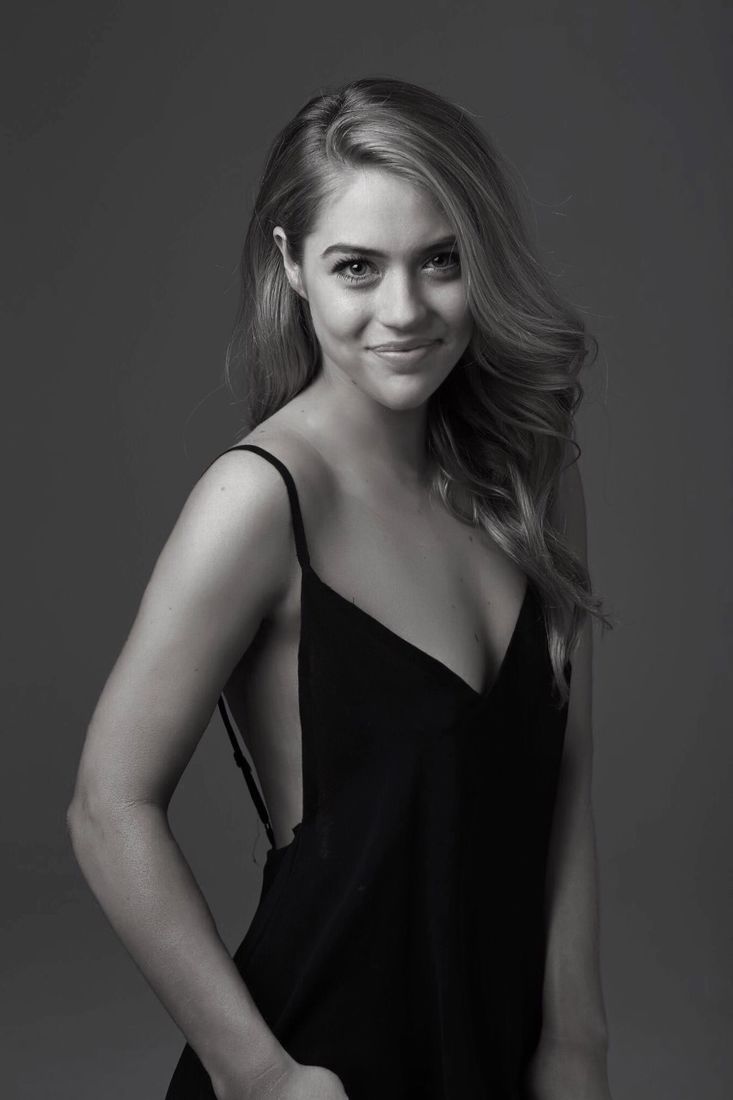 Brianna Taylor is one of Australia's leading female professional tap dance artists on the scene. The Far North Queensland country girl turned Melbournian fell head over heels for the art form of tap dancing and performing arts from the young age of four, training in jazz, tap, commercial, classical, contemporary, hip hop/urban and musical theatre.
Her passion for the art form saw Brianna relocate from her hometown to train at Brent Street in Sydney, one of Australia's top performing arts academies. Her expansive dance career has since seen her tour globally with the production UNTAPPED, becoming one of the first Australian female tap artists to perform on Broadway in New York with RAW Dance Company.
During her time in America, Brianna trained under some of the best in the industry, including Jason Samuels Smith, Dormeshia Sumbry-Edwards, Michelle Dorrance, Derick Grant, Baakari Wilder, Chloe Arnold and Sarah Reich as well as one of the greats Dr Arthur Duncan during the LA Tap Festival.
Her most recent achievements include being offered an extended contract with Raw Dance Company, touring UNTAPPED in Australia, March 2017. Brianna is also the only Australian performer in the American based professional tap company in New York, Apartment 33, directed and produced by Chloe and Maud Arnold. She recently performed as part of the New York company cast in the latest production 'Where Dreams Are Made' (NYC).
Brianna has studied at both Broadway Dance Centre (NYC), Steps on Broadway (NYC) and at the American Rhythm Centre (CHI) where she was offered a scholarship to train with Chloe Arnold's Syncopated Ladies. During her US training Brianna also performed residency pieces by Michelle Dorrance and Baakari Wilder in Tony Waag's Tap City Festival show at the Duke Theatre in New York.
A force to be reckoned with, Brianna has made a prominent mark on the Australian tap scene, working with some of Australia's leading tap production companies, including Rhythm Tap Melbourne (Director Grant Swift), appearing on popular international television show Good Morning Britain and performing for luxury brands including Mercedes Benz and Crown Casino.
Her passion for tap dance and choreography has seen her travel nationally, having taught at some of Australia's leading dance institutes around the country.
Brianna is extremely passionate about building a strong female market for tap dance by highlighting and generating opportunities for women in the industry; particularly in Australia. Her love for music and rhythm is infectious and she promises to continue to honour the history of the dance, and inspire and spread her passion for this art form through education.
Shaelyn Hughes - Musical Theatre Dance

Shaelyn Hughes has trained in performing arts for the last 18 years.
She has been trained in voice, acting, musical theatre, Broadway/commercial jazz, ballet, contemporary/lyrical, tap, acrobatics, hip‐hop and Pilates. In 2016 she graduated with a Diploma of Musical Theatre at Kelly Aykers Fulltime dance and in 2017 a Certificate 4 in Mat Work Pilates instruction at Aligned for Life. Shaelyn made her musical theatre debut in the 2012 production of Billy Elliot the musical at Her Majesty's Theatre, Melbourne. Shaelyn's TV credits include featured dancer in the ICC Cricket World Cup (GEM), dancing with the Stars promo (Channel 7) and the lead daughter in the comedic Laminex's TVC commercial. Shaelyn has a huge passion and eye for chorography and the creation of pieces. Shaelyn assists Kelly Aykers at various workshops, auditions, competition adjudication and classes, she believes she has gained the education of creation from one of the masters herself. Shaelyn has taught at various schools around Melbourne in many genres as well as competition solo/VET work and recently received a choreographers award. In 2017 Shaelyn enjoyed teaching Pilates/conditioning and various classes for Kelly Aykers Fulltime Dance. She thoroughly enjoyed being a judge at Lowther halls performance presentation, as well as choreographing for ATA acting showcase and the choreographer for a music video clip. Shaelyn holds a current First aid, Police and Working with children's check as well as education from multiple dance teacher workshops including the 2017 psychological and anatomical workshop- 'Cue the Dancer'. Shaelyn is rewarded when she brings her pieces to life and sees all of her students shine on stage or in class. She is excited for this new venture and is confident that anything that has Kelly Aykers name is destined to be a sensation.
Emma Swannie - Jazz, Tap, Elite

Emma has been a valued and much loved member of Kelly's teaching staff for some years now, having trained under her directly before taking on her role as teacher. In 2016, she took on the role of Assistant Choreographer in 'Follies' for Storeyboard Entertainment starring Nancye Hayes, Lisa McCune and David Hobson. Other professional works include appearances in promotional work for Channel 10 and Capezio and the TV show 'High School Musical' on Fox 8. Emma has also performed in the professional tap companies One Big Blur and FootNotes.
Emma has just returned from New York City where she honed her skills at the Broadway Dance Centre completing the Professional Semester Program. Whilst in New York, she made an appearance tap dancing in the Japanese TV show 'How Japan Is Made', performed in a flash mob for Victor Sho and performed at the Alvin Ailey Citigroup Theatre.
Throughout her time in both Melbourne and New York, Emma has been fortunate enough to train and attend workshops with some of the best in the business including Kelly Aykers, Travis Wall, Brian Friedman, Rachelle Rak, Chris Horsey and Sheryl Murakami, just to name a few.
Upon returning to Kelly Aykers Casual Dance, Emma is passionate to foster the love of dance with all her students as well as the thrill of involving herself with competition work with the Elite Squad. We are thrilled to have Emma return to the Saturday faculty at Kelly Aykers Casual Dance teaching Tap, Jazz and Elite Squad.
Connor Micallef - Acrobatics, Contemporary, Elite

Connor has danced with multiple dance companies including "Lionheart Dance Company", Performing in the professional show "Fabricated" and undergoing company training every week, as well as that he has completed his training at "Kelly Aykers Full Time Dance" in Melbourne under the prestigious Kelly Aykers. His performance credits include: Representing Australia in the ICC opening ceremony , back up dancer to Nathaniel and Mike Tompkins, featured dancer in the Australian mini series "The Divorce", performer at Brandcast and the Youtube Fanfest. Additionally has has performed a number of times in Masters of choreography , Victorian dance festival and Australian Dance Festival.
Holly Saunders - Ballet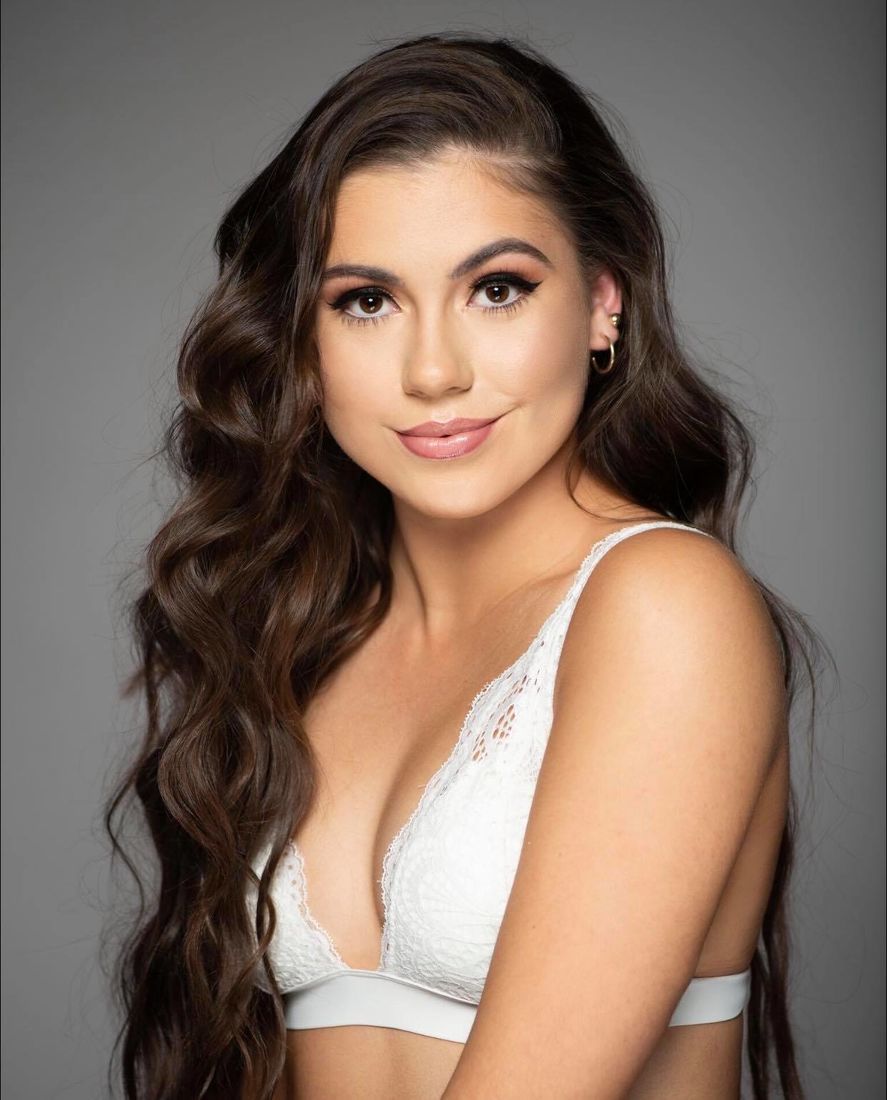 Holly's love for dance began at age 3 when she started taking Classical Ballet lessons. Quickly discovering her passion for performing, she continued on to study Ballet, Pointe, Jazz, Lyrical, Contemporary and Cabaret with the Townsville Academy of Performing Arts in North Queensland. As she grew up, Holly began creating her own choreography for competitions, and soon found how rewarding it was not only to dance or watch her own work on stage, but to share her knowledge with others and see them grow from it! Growing up Holly was blessed with amazing opportunities to dance at Carols by Candlelight as a main show back up dancer for internationally televised headline acts, the Mercedes Benz Fashion Festival in addition to dancing in Europe and America. At 17, Holly made the move from Townsville to Melbourne to pursue a career in performance at Kelly Aykers Fulltime Dance, completing her Certificate IV in Dance and the Dancers Elite Course. Holly's fulltime journey allowed her to perform regularly through Fulltime Showcases, Masters of Choreography, RAW Melbourne, Undrgrnd, Club Freestyling, Australian Feature Film Opportunities and Commercial Gigs for Fashion Aid & Honda to name a few. Within a short few months of being graduated, Holly has launched a Performance company of her own as one of three directors, professionally represented several commercial entertainment companies including Tenacity, Platform Entertainment & MSE, and has worked as a cheerleader for the Melbourne Vixens Dancers and Australian Baseball League. She is excited to join the Kelly Aykers Casual Dance Family and share her passion for ballet and the importance of technique in all dance style with the students!
George Evangelakos - Hip Hop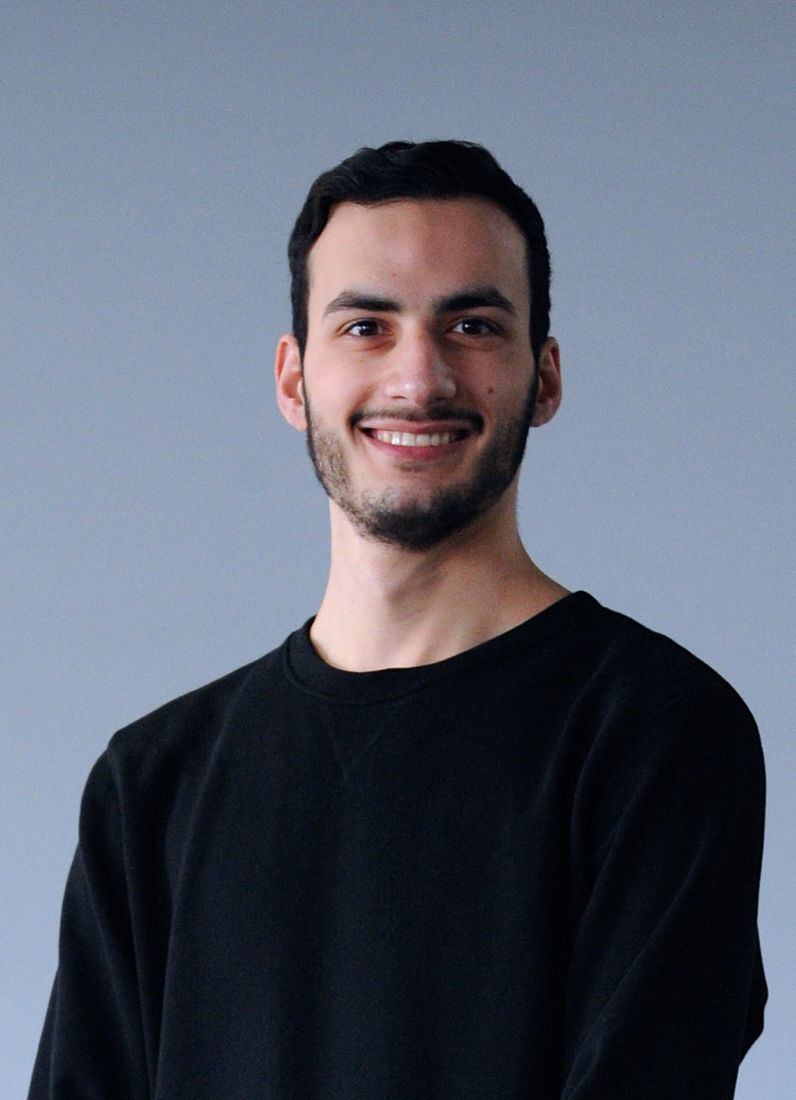 George has made quite the impact since his guest teaching last year so we can now announce that he will be a regular at the Casual School each week. In 2017, George joined the emerging Hybrid DC company and performed in Sydney in their debut production of 'Raw: Natural Born Artists - Horizon'. George rounded the year out with a lead dance role in 'La Furia Del Amor' for Parklife Productions.
George has loomed large at Kelly Aykers of late and we are thrilled to have him in full effect teaching Hip Hop on Tuesday and Thursday nights.
Katie Place - Ballet, Elite

Katie began her passion for dancing at the early age of 7 at the Townsville Academy of Performing Arts in North Queensland. She has successfully completed examinations with the I.S.T.D., A.T.O.D., and R.A.D syllabi. 
Upon acceptance into Kelly Aykers Full Time Dance, Katie moved to Melbourne to study her Certificate IV in Dance in 2016 and completed her Certificate IV in Dance Teaching & Management the year after. During her short time in Melbourne, Katie has had the privilege of working alongside many prestigious choreographers such as Kelly Aykers, Phil Haddad, Etienne Khoo, Stephen Agisilaou, Sue-Ellen Shook, Dana Jolly, Donnie Dimase, Gerard Pigg and many more. Her performance credits include back up dancer for Kate Cebrano, Victorian Dance Festival and the Australian Dance Festival in Sydney. Additionally, Katie was lucky enough to be asked by Kelly Aykers, Penny Higgs, Manni Carella and Josephine Magliolo to be in their dance pieces for the Masters of Choreography's Zodiac and Nightmare on Dance Street shows.
 Katie is very passionate about developing the growth of each individual child in every aspect of dance and is thrilled to be a part of the faculty at Kelly Aykers Casual Dance.
Louise Roupas - Singing
Louise is a graduate from NIDA having completed her Diploma of Musical Theatre in 2016. In 2017 Louise starred as Matron Mama Morton in Chicago (dir. Kelly Aykers) as she continued her training at Kelly Aykers Full Time Dance. Earlier this year Louise appeared in Matthew Lee Robinson's New Voices and Masters of Choreography - The Ringmaster. Louise continues to teach drama, acting and musical theatre at NIDA Open.
We are taking enrolments now for the year ahead!
Press the 'Casual/Junior Dance Enquiry' button at the top of the page or you can contact us anytime at: fulltimedance@kellyaykers.com.au
Watch this space for more great information including cutting-edge Pro and Graduate classes in the coming weeks!